Norton Security Deluxe 2020 (5 Devices/1 Year) Internet Antivirus PC/Mac Licence
Norton Security Deluxe 2020 (5 Device) – Electronic Delivery
Norton Security-Deluxe Includes new and most advanced multi-layered protection to help protect your PCs, Mac, Android and iOS devices against viruses, ransomware and other online threats. Device security and online privacy features and much more.
*** PEACE OF MIND & YOUR 100% SATISFACTION GUARANTEE ***
*** PLEASE NOTE: This Product is Delivered to your Email
>>> deentech are registered and authorised partner of Symantec/Norton <<<
– License can be used to extend an existing subscription. New or Existing customers.
– Your Official Norton Security-Deluxe license and confirmation of order will be sent via email.
– Fast delivery (Within 24hrs) – With clear instructions and our friendly customer support.
– Genuine & Authentic UK/EU license, sourced from an official Norton Distributor.
– Full Retail Version – Guaranteed to last the full term and will not expire before due date.before due date.
*** Unlike other competitor licenses, you will not be forced to provide your payment details for so called 'Enrolment' or 'Auto-Renewal' purposes. Hassle-free and easy to renew your existing subscription. ***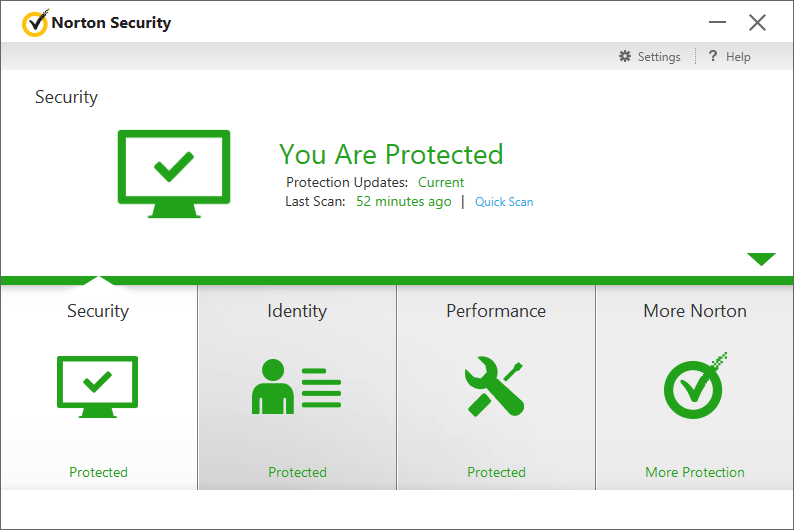 Quick Specs
Protection for 5 Windows PCs, Macs, smartphones or tablets
Defends against viruses, spyware, malware and other online threats
Safeguards your identity and online transactions
Utilises one of the largest global civilian intelligence networks to spot threats faster
Protect your home network with a smart firewall
Ranked #No.1 security software for overall protection and performance
Helps you manage protection for all your devices with an easy-to-use Web portal
Comes with free 24/7 customer support provided by the real experts.
*** Newest & Latest 2020 Version ***
*** Genuine License Subscription ***
*** Simple Instructions & Easy-to-Use ***
*** FREE 24/7 Expert Customer Support ***
*** FREE Upgrades – Always Stay Updated ***
Condition & Quality Control
(Genuine and officially recognized software license – 'Digitally delivered' to your registered e-mail address. Please note that no physical copies i.e. CD/DVD or any packaged items will be sent after checkout completion)
– Your license code will be digitally delivered within 1-24 hours.
– Instructions on how to Activate & Register your software will be clearly detailed.
*** Please Note ***
– No physical copies will be sent in the post – This is an (Electronic Software Delivery) item only.
– Refunds will only issued if the item is of unsatisfactory quality, unfit for purpose or not as described.
What's in the Email
– 1x Norton Security Deluxe (5 PCs or Devices / 1 Year) License subscription code
Instructions on how to register and activate your unique subscription code will be clearly explained in our confirmation email.
Need assistance? – Feel free to message us and we will respond back as quickly as possible.
Expect a Speedy, Professional and Satisfying service – along with our full support and guarantee.
Shipping Information
Get it Fast! – Receive your item within 60 minutes! – Digitally Delivered!
Digitally Delivered (24 hours) – Usually delivered within 1-6 hours during working days and please allow up to 12 hours for orders placed during weekends.
The email will include your license information and friendly instructions on how to download, activate and register your purchased software.
Our technical geeks are here to help and offer our assistance. If you feel your order is taking longer than expected, please message us via email Support@legitKeySolution.com
Have any questions? – Please feel free to ask. We always reply back.
Your 100% Satisfaction
Our Quality Guarantee!
Your satisfaction and feedback is very important to us and thus we will endeavour our utmost to offer our full commitment and provide assurances that the item listed here is a true reflection of our quality control, expectation and conditions as stated here. If something goes wrong, please message us and we will try to resolve any problems you may have as quickly and effectively as possible.
UK based and offer only genuine support.
Norton Security Deluxe – All-in-one security for all your needs
Stay safe with specialised security
Instant protection helps to keep your devices safe. Your PC and Mac are protected from viruses, online threats, identity theft and financial scams, while your smartphone and tablet are safe from loss and privacy concerns like unwanted access to your messages, contacts and photos.
Ensure your devices are always protected.
As you change the devices you use, we stay nimble and flexible, letting you easily move protection from one to another. New device? You'll be able protect that one, too.
Powerful Protection for all devices you use
You can secure all your devices quickly and easily. Just visit the main site on any device and the guided set up will help you get started to protect your digital life in no time. If at any time, you have any questions, our support agents are ready to assist you or your employees 24 hours a day, seven days a week.
Easy to Install
There is no longer a need to enter your product key each time you secure a device. Just send an email and open it on each device that needs to be secured. The email will guide you to install security on each device. That's it!
Simple Dashboard
Provides a snapshot view of your devices you have protected. You can also do things like change the name of your devices to make it easier to identify.
You Are Protected
Enjoy your digital life on all your devices with the peace of mind of knowing you have the best protection.
System Requirements:
Windows Supported:
Microsoft Windows 10 Home/Pro (32-bit and 64-bit) (all versions). Edge browser not supported.
Microsoft Windows 8.1/8 Home/Pro (32-bit and 64-bit) (all versions).
Microsoft Windows 7 (all versions) with Service Pack 1 (SP 1) or later
Microsoft Windows Vista (all versions) with Service Pack 1 (SP 1) or later
Microsoft Windows XP (all 32-bit versions) with Service Pack 3 (SP3) or later
Mac OS Supported:
Current and previous two versions of Mac OS X. Password Management feature not supported.
Android Supported:
Android 4.0.3 or later. Must have Google Play app installed.
Android 4 or later required for Family Premier Android app
iOS Operating Systems
iOS 8 or later
Languages Supported:
English, Cestina, Dansk, Deutsch, Espanol, Francais, Italiano, Nederlands, Norsk, Svenska, Slovencina, Romana, Portugese, Magyar, Suomi, Turkce, Arabic, Hebrew
Only logged in customers who have purchased this product may leave a review.